Born and raised in Hong Kong, National Geographic photographer Catherine Karnow is based in San Francisco and Provence. She graduated from Brown University with honors degrees in Comparative Literature and Semiotics.
Her work has appeared in National Geographic, National Geographic Traveler, Smithsonian, French & German GEO, and other international publications. A notable life project has been her 30 years of photographing in Vietnam. In 1994, she was the only non-Vietnamese photojournalist to accompany General Giap on his historic return to Dien Bien Phu. And in 2013, she was the only foreigner to photograph up close the funeral of General Giap. For almost thirty years, Catherine has documented Vietnamese families and children affected by Agent Orange.
Agent Orange:  A Terrible Legacy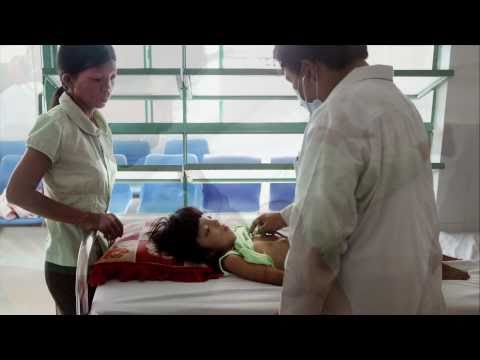 Her 2015 retrospective: Vietnam 25 Years Documenting a Changing Country opened at the Art Vietnam gallery in Hanoi, where it became the most visited show at Vietnam's most prestigious gallery. Her deeply personal photo book of the same name is available in bookstores in the US and Vietnam. She is regularly profiled in the Vietnamese press. Recently a documentary on her "Destiny in Vietnam" aired on Talk Vietnam, a show seen by millions around the world.
Catherine has also worked in France for over three decades. For her first assignment as a professional photographer in 1984, she spent three months photographing the entire country of France. Her photo book on Provence was published in 1991. She recently published two new books: Un Automne en Pays de Fayence and Promenade en Provence.
Catherine's history with France goes back to her parents. Her father, renowned journalist Stanley Karnow, lived in Paris for a decade, writing for Life magazine. His book, Paris in the Fifties, was published in 1999. Her mother, Annette Karnow, modeled for Dior in the 50s.
Catherine's passion for photography carries into her love for teaching. She has taught the National Geographic Weekend Workshops in San Francisco and gives private workshops and teaching seminars all over the world. Her signature workshops in Italy, Vietnam-Cambodia, and South India are unique in the roster of workshops.
Catherine also gives presentations and has presented for National Geographic LIVE to audiences of 2500 people, as well as to numerous other groups worldwide.
In Catherine's words, "I live and breathe photography. Everything I know has been from my own personal and professional experience. I believe that the joyous act of photography connects you to the Divine. Teaching is my calling. It is my role to guide my guests to express the beauty they see and feel – and to understand how photographing people can change their lives."

Unique Travel Photo Workshops
South India Photo Workshop
Italy Photo Workshop
Vietnam & Cambodia Photo Workshop
San Francisco

Online Photography Learning
Photo Workshops
Inspiring Speaking Presentations
Photo Consultations
"I've taken many other photography trips, but Catherine's are in a league of their own. The extraordinary people and places she provides access to make for a truly once-in-a-lifetime experience. She's a wonderful teacher and knows how to build confidence while helping you hone your skills no matter what level of photographer you are. One of the best trips of my life – and I've traveled extensively. The people we met made the [Vietnam] workshop so much more than photographing interesting sites. 'Workshop' seems such an inadequate word for this experience. It is a journey for your life as well as your photography. Her workshop experiences are really about creating opportunities for interesting and deep interactions and relationships with people, and then using these opportunities to make meaningful photos."
Check out our brand new books on the beauty of Provence!
Un Automne en Pays de Fayence
Promenade en Provence